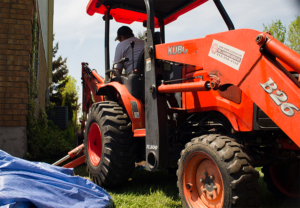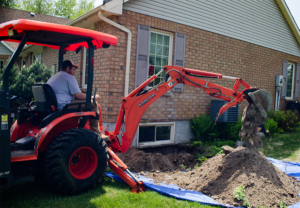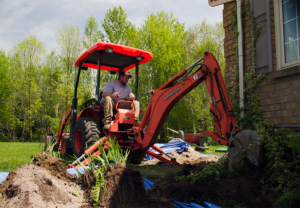 Scott Dunlop from DV Custom Carpentry renting our Backhoe 26HP Kubota tractor to dig around a client's foundation.  This unit has a thumb on the digging bucket if you're also looking to pull out stumps, small boulders, etc.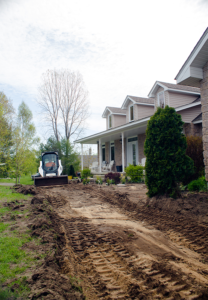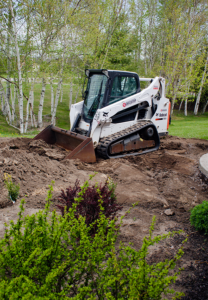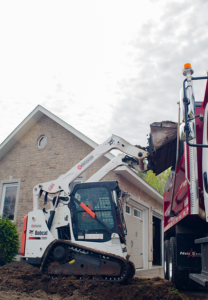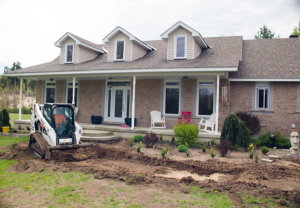 Jeff Dukelow renting our Bobcat Skid steer on Tracks for the day.  He used our skid steer to create a patio for one of his clients.  Definitely beats using a shovel!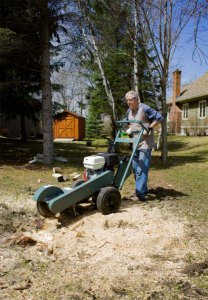 Customer, Jim, using our 13HP Endura Stump Grinder to get a few stumps removed on his property.  We always advise our customers to dig 6 inches around the stumps and hose them down the night before prior to getting the stump grinder.  This saves you time and money for your rental period as well!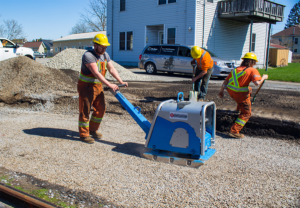 Customer, Kyle Jones using our 1300lb Weber Diesel Plate out in Cardinal.  They were fixing a railroad back in May 2017.  Now that is some true compaction if it packs hard enough for a train! 👌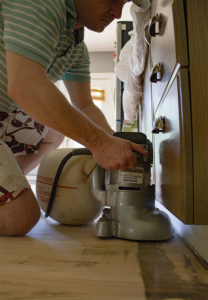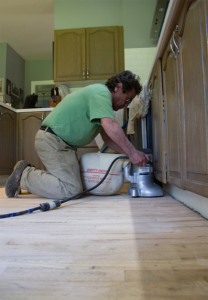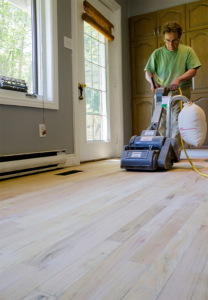 Here is Gord and his son, Jeff, using one of our drum sanders and edgers to re-finish their kitchen and dining room floors.  We suggested they use the drum sander opposing to the orbital because his floors were uneven.  If he used the orbital sander it would have taken him twice as long.  The drum sander is nice and aggressive to help get the job done quick and efficiently.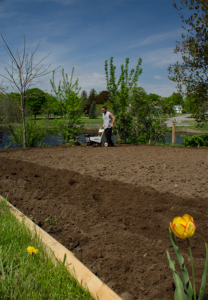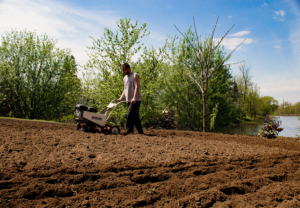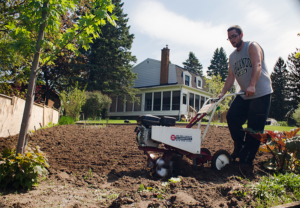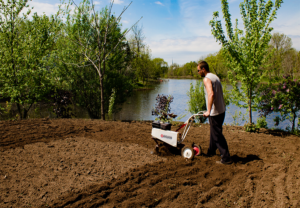 Here's Trevor from Boyce's Lawn Care tilling up a client's garden earlier this spring.  This is one of our front tyne tillers; perfect for tossing up soil from an existing garden.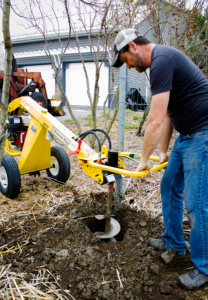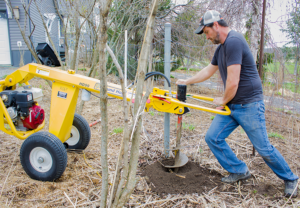 Doug Tufts, using our one-man hydraulic auger to complete and client's fence.  This one is even towable!  You just need a 2" ball and away you go!  Tips; don't go down more than 6 inches at a time in case you end up dealing with clay.  If thats the case, use A LOT of water.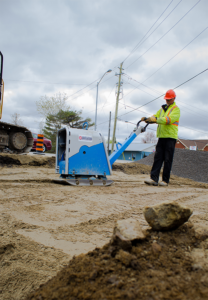 Here's Doug from Willis Kerr Contracting using our 1300lb diesel plate compactor back in May 2017 just on the corner of Highway 43, and 44!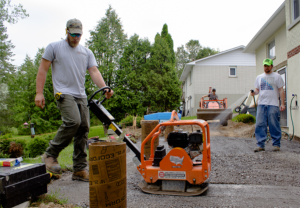 Darren at DV Custom Carpentry using our 400lb compactor for a deck installation!  This unit is perfect for compacting layers between 6-8 inches.